Writing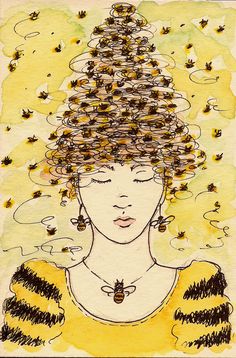 Contest Loser?
For writers, but also people:
Every year nearby Mt. San Antonio College hosts a Writers Weekend conference.  It features workshops with professionals, and you can pre-send a piece of your work for one of them to critique.  I've gone the last 3-4 years and have been very impressed with the quality of the workshops and feedback.
This year there was something new:  a writing contest that would commence on the first day (Friday) with instructions, and then end on the last day (Sunday) after contestants had made their submissions, the entries were judged, and the awards were bestowed.
The instructions provided on Friday outlined two simple parameters:  the piece had to be under 1000 words, and it had to reference a mask in the text.  It could be all about a mask, or it could simply mention a mask.  It could be a literal mask (e.g., Halloween), or it could be a figurative mask (e.g., hiding our feelings from others).  I didn't expect to win, but I knew I wanted to enter; in fact, I made it a personal goal to at least submit.
For some reason I decided to work on a poem I wrote years ago.  I saw that the topic (a relationship that had gone sour) offered an opportunity to include a mask (in this case the figurative masks worn by a new couple).  I thought it would be relatively easy: cut a few unnecessary lines, strengthen a couple metaphors, read out loud a few times to evaluate the poem's cadence.  Instead, I was reminded of why I don't write much poetry anymore:  it's hard!  That led me to a martini.  Then another martini.  Then to my bed, but no problem – I still had Saturday night after the workshops, right?
I worked on that damn poem all the next evening – without resorting to any martinis – and by the end of the night I decided, 'This poem needs major surgery, which I can't do in a few hours.'  I gave up on the poem (for now).  I was feeling frustrated about the contest, or more accurately, about my ability to have something ready.  But it was my goal!  So I decided, no worries –  in the morning (Sunday – the due date) I would review some of my favorite blog posts and submit one as an essay.
The deadline to turn in my piece was 10:30.   At 7:00 I made coffee and began reviewing my blog.  Soon I found a post that really lent itself to the insertion of a mask (again, the figurative relationship variety).  I had to cut lines to bring it under 1000 words.  I printed it out and got ready to leave. The minutes ticked by.  Uh oh, suddenly I had no time to spare.  Then I just hoped I'd make it!
I backed the car out of the garage (remembering to open the garage door first).  Driving down the freeway (a little too fast, but carefully), I decided that I had done my best, and I should just relax and enjoy the day, come what may.
Until it hit me:  I had printed out the wrong version of the essay.  The second version in which I had shortened the word count but had not yet added anything about a mask.  My essay had no mask.  This automatically disqualified me.
Sadly, I must admit that the word "loser!"  kept repeating itself in my brain as I maneuvered through traffic, off the exit, and to the parking lot.  I was mad at myself because I'd made one goal for the weekend and then sabotaged it.  Jeez, Lynda!  (Figurative face palm.  Wishing I had a mask.)
I glanced at my watch.  Hey, surprise, it was only 10:20.  Was there anything I could do to fix the situation in 10 minutes?  If I had the piece on a flash drive, or if I'd sent it to my email, I could have found a computer and printed out the final essay.  I hadn't done either.  But then a last-ditch idea came to me:  I could hand-write the line about the mask onto the printed copy.
Sure, it looked unprofessional.  Like something a fifth grader might turn in.  It was painfully obvious that the mask was a literal afterthought.  But did I have anything to lose at this point?  (No; contest "loser" had already lost it all!)  I dug out the essay, wrote the line, and turned it in at 10:29.  I hid it in the middle of the pile so that anyone submitting at 10:30 would not see my childish scrawl.
After a couple of workshops, it was time for the contest awards.  Third Place was announced first.  Maybe, just maybe, I could win third?  No, it went to a story I was not familiar with.  Next was Second Place.  Was there any chance in hell I could win second?  No, it went to a beautifully written essay that I had heard in a workshop.  Well, there's no way First Place was going to be another essay.  And even if it were, it would not be my half-assed submission.
I must admit I listened with only half an ear (figuratively).  "And First Place goes to 'Sex Is Not Just About Filling Holes – or Is It?' by Lynda Smith Hoggan!"  I don't think I even realized it was me until I heard my name.  Then I flushed bright red and flew out of my seat.  You'd think I had just won a Pulitzer, or maybe a Nobel.
Anyone who writes knows that writing is hard work, lonely and frustrating, with far too few accolades for all those aching fingers and words swarming like bees in the brain.  But what if you're not a writer?  Maybe you've gained a little appreciation for what someone goes through to prepare even a small article, story or poem for you.  The bigger message is that even a Loser can turn out to be a Winner.  But only if you enter the arena, try your best, and don't give up.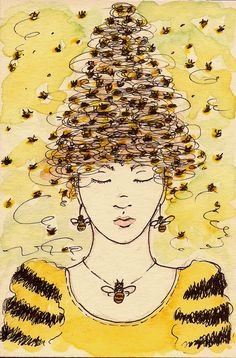 Illustration by 'Ms. Art Lady' Sally Taylor